COVID-19 UPDATE FOR PATIENTS
Suntree Internal Medicine is open and seeing patients during regular business hours 7 days a week: Monday through Friday from 7:00 a.m. to 7:00 p.m., and Saturday through Sunday from 8:00 a.m. to 2:00 p.m. We also offer Telemedicine sessions, please call our office for details: 321-259-9500.
Our utmost concern is for the safety of our patients and staff, so we are proactively taking steps to maintain a clean environment with cleaning procedures in place to ensure that high touch surfaces (door handles, door knobs, countertops, chairs, clipboards, patient rooms, bathrooms, etc.) are regularly cleaned and decontaminated throughout the day. We also have a triaging station setup outside of our building.
To ensure that we keep our staff and patients as safe as possible during this time, we are taking patient's temperatures and asking questions related to travel and if they are experiencing any of the common COVID-19 symptoms.
If patients are experiencing any symptoms or have a fever, we are requesting they go to their car where one of our providers can call them to determine if it is safe for them to come into the clinic. Please call our office if you have any questions about your appointment: 321-259-9500.
We are not testing for COVID-19 virus. The Department of Health in Brevard County has a 24/7 call center 1 (866) 779-6121 and email address: COVID-19@flhealth.gov if you have any questions regarding the nearest locations to get tested.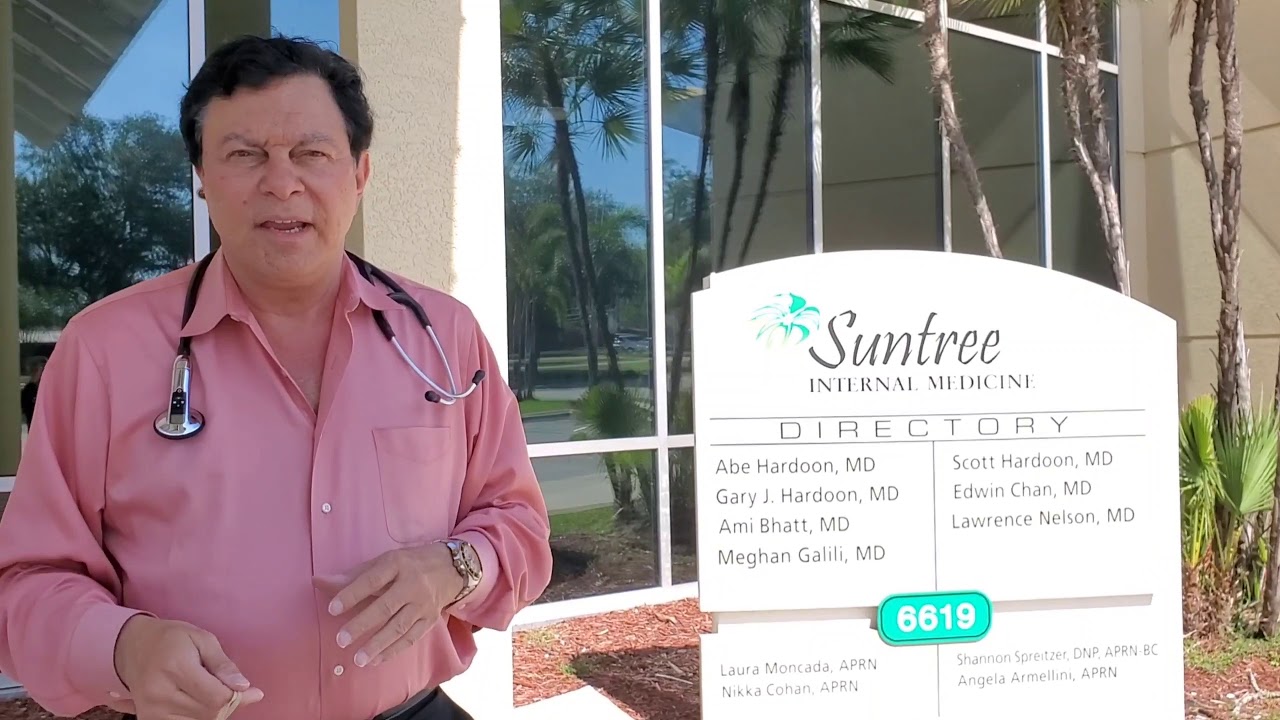 ---
Our medical center is located in the Suntree neighborhood of Melbourne, FL. All of our providers strive to be there for our patients, and to offer as many medical services, care and testing procedures as possible in one convenient location.
Everybody gets sick or injured from time to time, so we understand the value and appreciation of fast and convenient medical attention and services. We pride ourselves in our short wait times and ability to schedule same day appointments. We are open 7 days a week: Monday through Friday from 7:00 a.m. to 7:00 p.m., and Saturday through Sunday from 8:00 a.m. to 2:00 p.m.
Our free antibiotics service allows our patients to receive any necessary antibiotic medications after the doctor has examined you and determined which antibiotics are appropriate for your ailment. We provide a variety of antibiotics in house to cover a wide range of illnesses. Here at Suntree Internal Medicine we want to make it easier for our patients by directly giving the antibiotics out at our location, saving you both time and money! No more driving to the pharmacy to drop off your prescriptions, then waiting long periods of time to pick them up again. We provide everything you need to recover, from beginning to end, in one step! Of course, there can be times where we experience manufacturing issues and may be out of stock, or the best option for treatment is an antibiotic that we do not offer free in house, so a prescription will need to be issued.
Medical Services Offered: